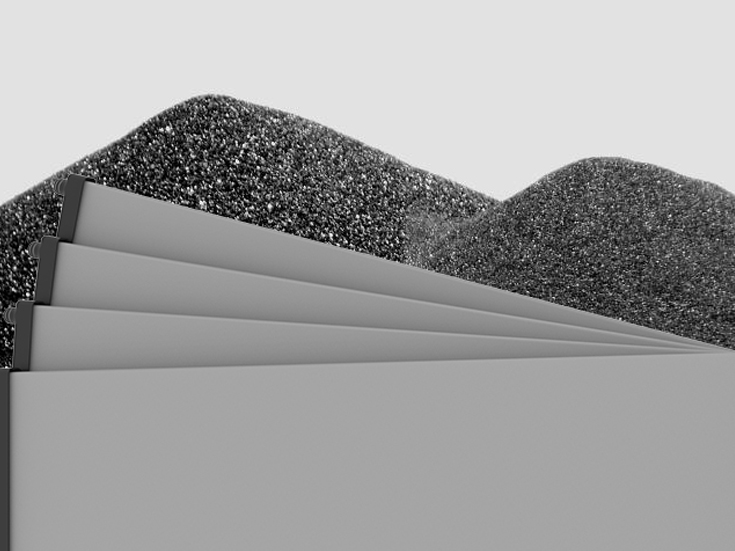 Always advancing – always innovating
Innovation
As the world's water challenges rapidly grow and evolve, the need for creative, forward-thinking solutions is more important than ever. Ovivo produces the purest water and treats the most challenging wastewater in the industry. We innovate daily, knowing there is always a better way to treat and sustain our planet's most precious resource. At Ovivo, innovation is more than just the development of new products and services – it is about generating ideas and developing concepts that revolutionise the industries in which we operate. One of the newest innovations at Ovivo are Silicon Carbide (SiC) flat sheet membranes.
See Our Technology Solutions
Creating limitless possibilities
Water is a finite resource that must be treated, recovered and reused wisely. While membrane filtration is one of the best available methods for doing this, traditional membranes have many limitations and operational challenges.
SiC membranes achieve new levels of performance previously thought impossible. Their natural properties effortlessly attract water while repelling foulants, resulting in extremely high sustainable fluxes and reliable operations in high solids and oils. SiC is also one of the hardest materials in the world able to withstand the broadest range of temperatures, pH, chemicals, and pressures.
Experienced innovators
Cembrane SiC membranes combined with Ovivo's system and process expertise offers limitless possibilities in how we can tackle today's water treatment challenges more reliably, efficiently, and sustainably than ever before.
With a diverse application background including ultrapure water, municipal and industrial wastewater, and drinking water, SiC has changed the landscape of what a membrane is capable of doing.
World leaders in water purification and treatment
Ovivo is a powerful global brand with over 150 years of experiences and references in water treatment
Contact an Expert